Tagungen
Hier finden Sie eine Übersicht zu aktuellen und vergangenen Tagungen und Konferenzen der Osteuropa-Studien Bern-Fribourg.
Im Moment sind keine Tagungen geplant.
2022
Summer School | Universities of Bern and Fribourg | 5 - 9 September 2022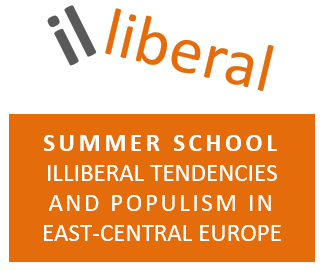 Illiberal Tendencies and Populism in East‐Central Europe: Political Present ‒ Cultural Forms ‒ Historical Causes
Vom 5. bis zum 9. September 2022 hat die von den Osteuropa-Studien Bern-Fribourg organisierte Summer School mit dem Titel "Illiberal Tendencies and Populism in East‐Central Europe" stattgefunden hat. Während einer Woche haben Teilnehmerinnen und Teilnehmer verschiedenster Universitäten über aktuelle politische und kulturelle Entwicklungen sowie über historische Referenzpunkte in Ostmitteleuropa diskutiert. Für detaillierte Informationen und Ergebnisse klicken Sie bitte auf den untenstehenden Link.
2021
Im Jahr 2021 wurden keine Tagungen seitens der Osteuropa-Studien Bern-Fribourg organisiert.
2020
Online Workshop, University of Bern | October 8–9 2020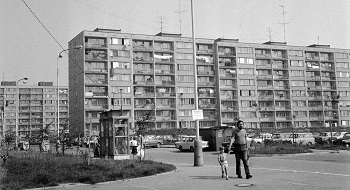 Men & Masculinities under Socialism. A Social and Cultural History
This workshop aims to consider critical men's studies and the history of masculinities, and to make these approaches fruitful for Eastern European gender studies and the gender history of socialism. Its objective is to stimulate new paths for writing the histories of masculinities under socialism, focusing especially on examining the meanings of masculinities in everyday life. Therefore, the workshop opens with a general discussion of the history of masculinities, including two keynote speeches of Jürgen Martschukat (The Politics of Masculinity and Whiteness in Recent American History) and Erica L. Fraser (Military Masculinity and Postwar Recovery in the Soviet Union), and a film screening and discussion (introduced by György Kalmár). The second part of the workshop presents different case studies on the history of masculinities under socialism and will be organized around the discussion of pre-circulated article drafts.
Volume 15 (2021): Issue 1 (Aug 2021): Special Forum on Socialist Masculinities. (Guest Editor: Peter Hallama)
2019
International Conference, University of Fribourg | October 18, 2019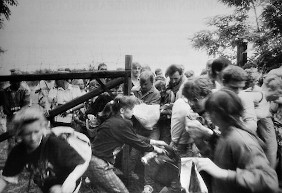 The Meaning of «1989» Thirty Years Later
An der internationalen Tagung des Studienganges «Osteuropa-Studien Bern-Fribourg» erläutern und reflektieren Expertinnen und Experten aus Ostmittel-, Südost- und Osteuropa dreissig Jahre nach dem symbolischen Jahr «1989» Konjunkturen im politischen und demokratischen Selbstverständnis, in Migrationsfragen und in der Auseinandersetzung mit der eigenen Geschichte.
Conference, University of Bern | January 31−February 1, 2019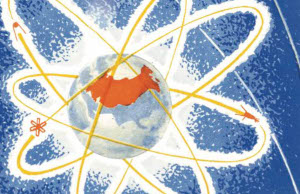 Transnational Perspectives on Soviet Cutting-Edge Technology